PLUS: four more music artists you should give a listen to NOW. * EXPLICIT * (but just a tiny bit…)
Editor's Note: Musicians' bio info comes from the artists, their websites, or their publicists. Click on names below to visit their websites where you can get the full story, photos, and very often video.
Hello my INDIEcent brothers and sisters. This is your host, the mongrel, and you're listening to Episode #39 of the show. It's been a while, but I have returned. As happens every so often, I have had a pack of Hellhounds on my trail the last few months, but I believe, at least I want to believe, that I've given them the slip for…for now, anyway.
I might elaborate next episode, but for now, I think the best thing is to shift this show up a gear or two before they pick up my scent again, right? And this episode is certainly a great way to do that. I have, as my special guest, 2Toaster Los, née Carlos Piper, who spoke to me last month from New Jersey State Prison, where he was serving the last two weeks of a sentence that ran just under eleven years.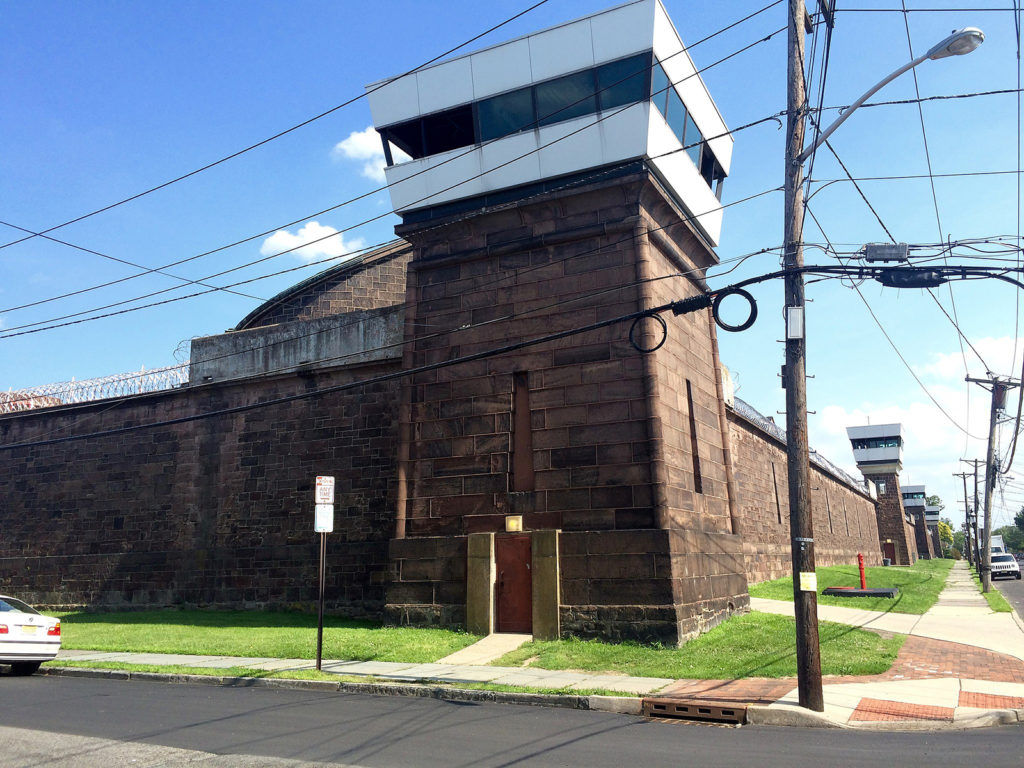 He was released on Juneteenth, and I'm betting it'll be a holiday he remembers vividly — in fact, so strong was his desire to get back into music, that he had cameras on scene to capture his first moments of freedom, which have made it into the video he's already produced for his latest freestyle track, "Big Drip." I was going to set the complete interview with this re-emerging artist as premium, members only content, but decided hey, what the hell, y'all deserve a little something extra for being so patient. Yeah, 2Toaster is definitely driven and he ain't wastin' time no more, and neither are we.
So let's get things rolling with a couple of tunes I've had in my head this last little while. We'll hear from Emaculant, who brings us "Walking in the Path." Right now, though, sisters Aleeya and Aleexus Crowder, perform as Elixer and are gonna help us get our "Vibes on High."
Elixir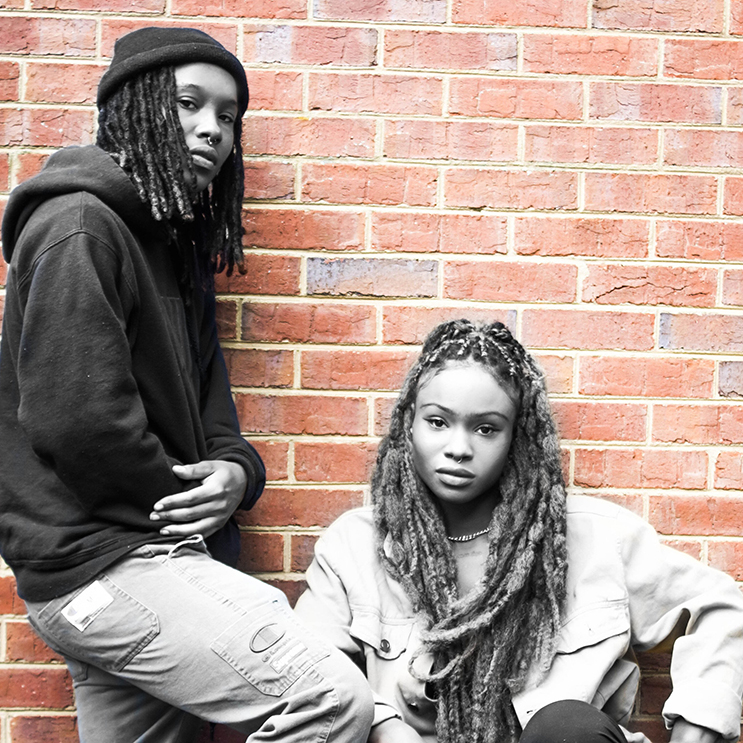 Aleeya and Aleexus Crowder (ELIXIR) are Twin Sisters stemming from
Carrollton, Georgia

Elixir find great interest in the making of genuine and prolific music. Elixir's strong fascination in music began with a simple love of art. With the fondness of nature and everything else found to be pure, it wasn't hard for these qualities to influence the way their music was made and received.

Constantly sending positive and relatable messages to their audience is one of many important tasks on Elixir's agenda. Smooth vibes and good intentions throughout our mentions. Elixir makes it a priority to send messages and positive energy through the ears of our diverse listeners. We would love for you to keep checking out our channel(pages) for new content and updates. They will be delivering so give them feedback (GOOD OR BAD) and know without a shadow of doubt that you are greatly acknowledged as our viewer.

From submitted material.
You just heard Emaculant with "Walking in the Path," and before that was Elixer, with "Vibes on High." As always, you can find out more about the artists we feature by checking out the show notes at INDIEcent-Exposure.com. That's I-N-D-I-E cent dash Exposure.com. Then bookmark the site so you can get there faster next time.
Emaculant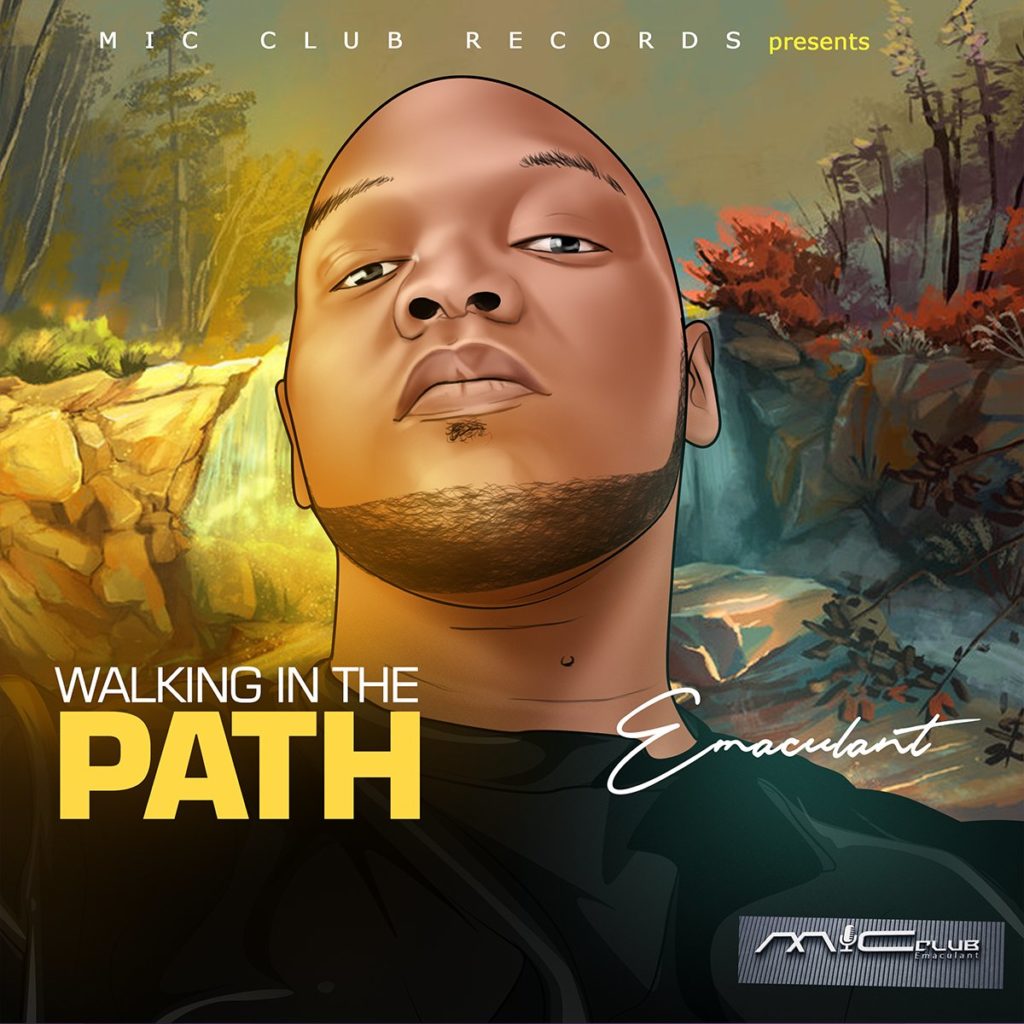 Born in Olympia, Washington touching parts of California and Philadelphia, Ian L Carr, better known as Emaculant, comes from humble yet musical origins which have instilled a love and passion for music as a whole. His Mother, An opera composer and singer with a Master's Degree in Music and father a Lyrical Poet and Electrical Engineer helped instill the values for music that Emaculant now adds to his music repertoire. With music and poetry running through his blood, Emaculant's love for the art led him to a pen and pad at the age of 11 when his musical career began. Writing with session underground, Emaculant began to enter writing competitions which awarded him an introduction to Keith "Blue" Owens and Journalist.

Emaculants' early music business education pushed him away from mainstream music perceiving it as a lost art when compared to storytelling, metaphors and creative writing. Emaculant credits his creative mindset to his difficult childhood where he was forced to live in abandoned buildings and cars after the passing of his father. Emaculants' endless obstacles and hardships were overcome by his refusal to become a statistic. Through it all, Emaculant has turned his negative situation into a positive by releasing his frustrations on the basketball court playing for Neumann College. During his college years, Emaculant was in and out of the boxing ring, and basketball court going over seas to Spain as a professional in both sports. He was involved in bodybuilding tournaments winning several competitions.

From submitted material.
Well, 2Toaster Los was truly generous with his time, and I think you're going to enjoy sitting in on this full-length conversation, so let's get to that right now.
You just heard "That's What I Like," from 2Toaster Los. Now, the last I was in contact with the artist, he was hanging around Jersey for a spell before heading home, but he did want me to give big shout to North Philly and let them know he is on his way. And I have an ask for North Philly: keep this talented man busy behind the mic, so we can all get to enjoy many EPs, videos, and who knows, maybe guest appearances on the late night shows for many years to come.
ADVERTISEMENT
2Toaster Los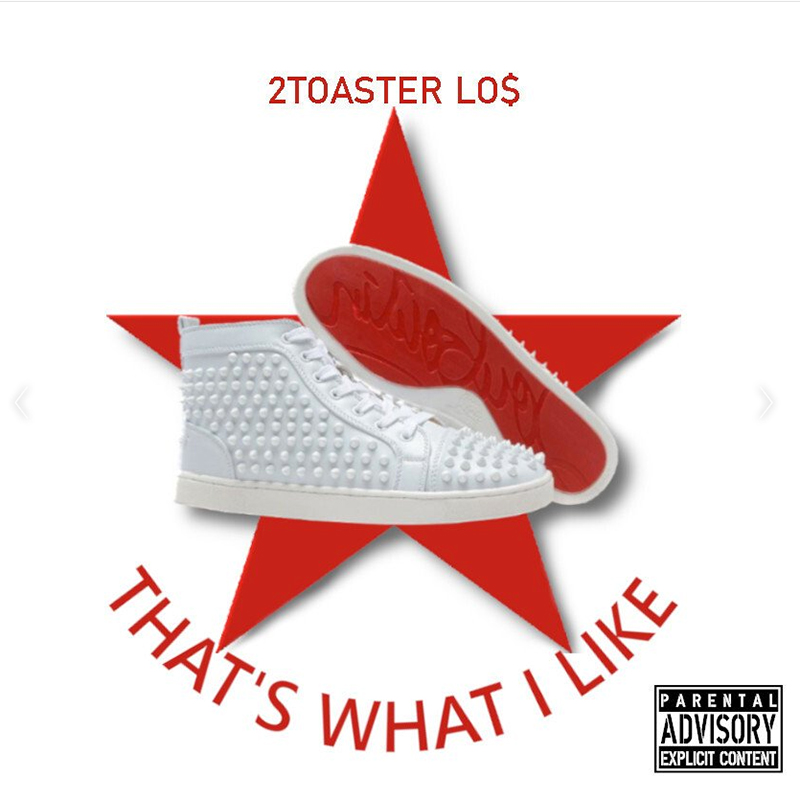 Now we're going to turn our attention to an artist who splits his time between music, entrepreneurship, activism, and filmmaker. Truth Teller RIE followed up a solid list of politically and socially critical tracks from the mid-20-teens with last year's "Do It for the Culture." When I visited his website, weseelies.com, I didn't know what to expect, but was quickly blown away by his commitment to being a potent voice for the Black community. You definitely have to check it out, and notice how it's a mind-expanding blend of music, opinion, and news. I'm excited for the upcoming release of his documentary due out later this year, "Vows to the Culture: Against the Great Divide," along with a book of the same name. While we're waiting for that, let's spin "Do It for the Culture" right now on INDIEcent Exposure.
Truth Teller RIE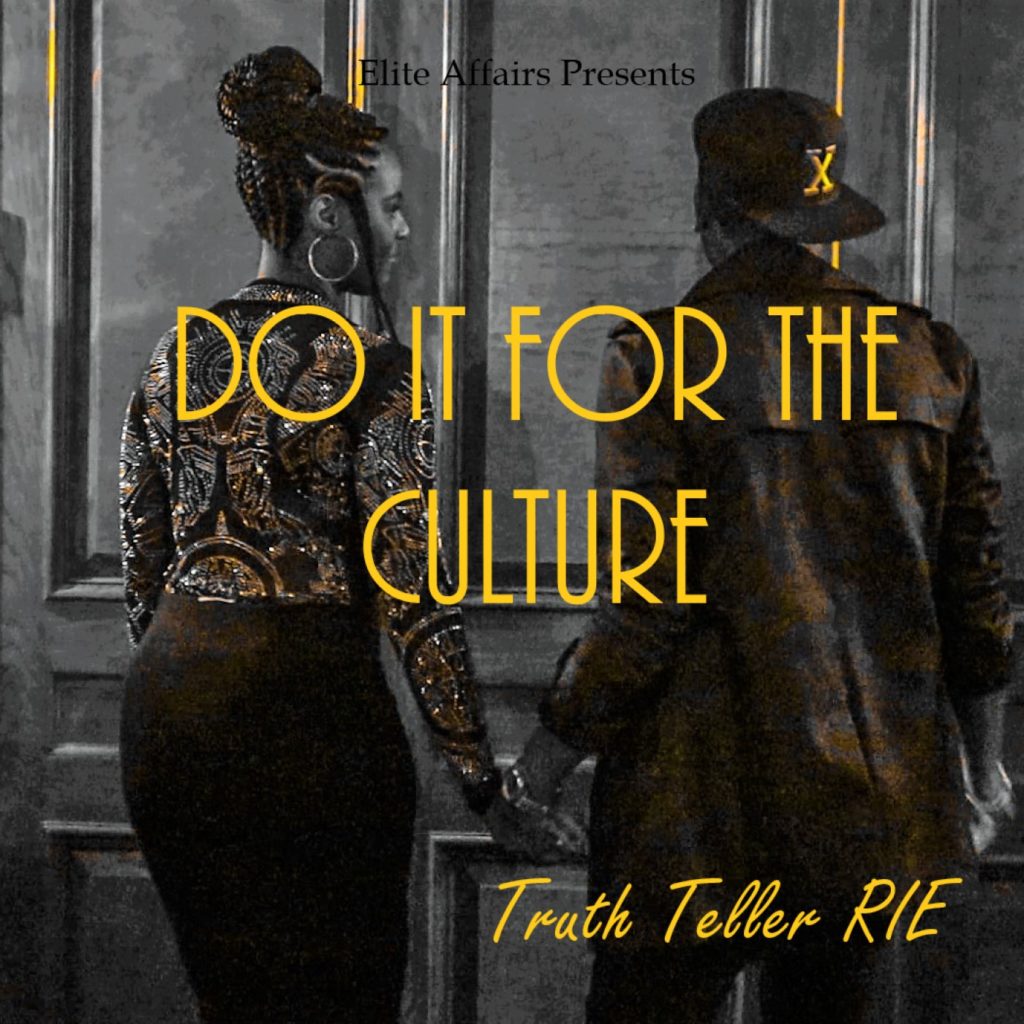 Truth Teller RIE is an artist that prides himself on living what he stands for. This passion drives his life mission of speaking on social and economic inequities. As a self-ascribed street conscious artist, what makes Truth Teller RIE unique is that he does not fit any mold that exists today.

When his gifted, rhythmic style intersects with his skillful, hold-no-punches lyrical abilities and masterful storytelling, his listeners are taken through a distinct experience that is captivating and thought-provoking. Since starting his first music and clothing business venture at the age of 16, he has lifted himself out of the economic conditions of the projects he was raised in. Unlike most artists, Truth Teller RIE is not only in the industry for money and fame, but rather for the art and truth telling.

From submitted materials.
"Do It for the Culture." There it is. And be sure to check out the video for that track, too — really well done. In fact, he's got quite a few videos listed on his site you can and should definitely check out.
We're going to close out this show with a slight shift in geography as well as genre. You know one of the things that sets this show apart from so many others is the love we give to our international INDIE artists of all stripes. In this episode, I'm taking you to the heart of Europe — Vienna Austria, to be exact, where some of the freshest dub on the dial is coming to life. Paolo Baldini Dubfiles joined up with Dubblestandart and released "Dub Me Crazy" just last Wednesday, July 8. They share the grooves with a lot of distinct voices and talent such as Marcia Griffiths, Mellow Mood, Hempress Sativa, Dub Fx, and more. In fact, the tune we're closing out this show with, "Island Girl," features Ari Up and Lee Scratch Perry, and I think you'll agree it's a perfect bookend to put the wraps on this last hour or so.
Paolo Baldini • Dubblestandart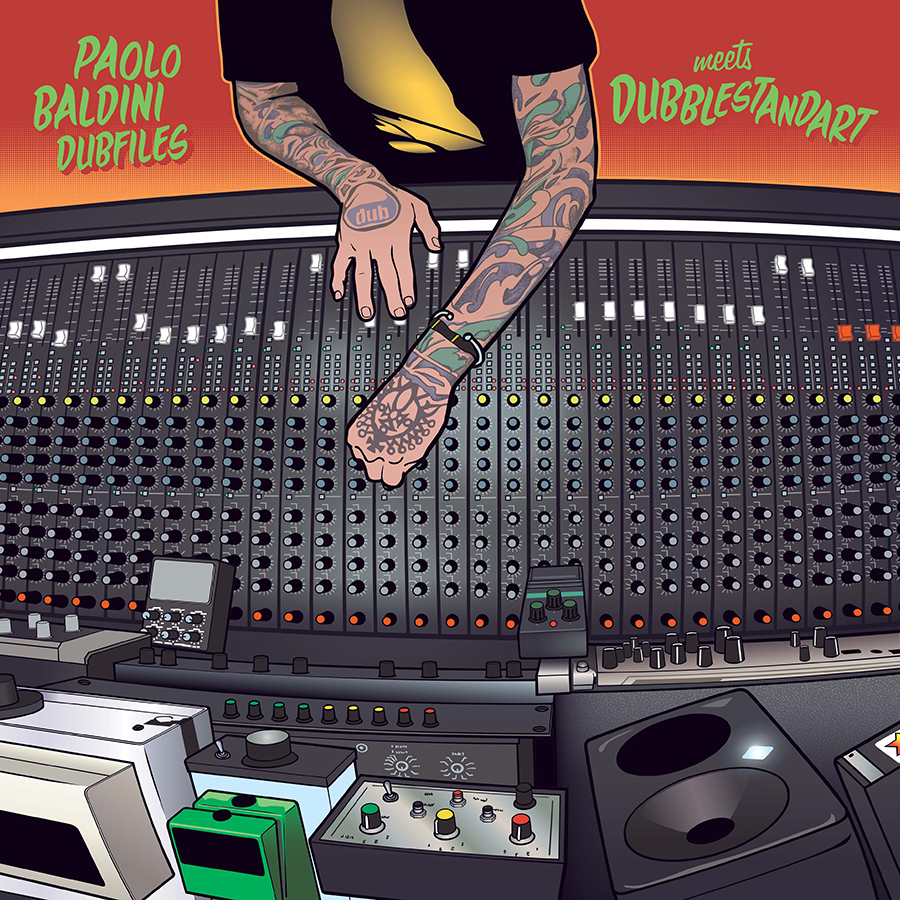 Of course, Dubblestandart have been keeping a version of the dub flame alive for the last two decades. Formed in 1988 as a reaction to the stagnant Austrian pop scene, the group was heavily inspired by the Black Ark, On-U Sound and Jah Shaka, infusing such dub influences within their heady blend of hardcore reggae and new wave, which soon brought them into the European public's consciousness and as a kind of "European" version of the famous DUB SYNDICATE. Soon, they were so in demand as to be backing Lee Scratch Perry, dub poet Lilian Allen, Dillinger, Ari Up, Ken Boothe, Marcia Griffiths, Chezere and orthers.
Well, Austria´s / Viennas´s finest moments in dub working and collaborating with the new technological dimension of modern dub : Paolo Baldini from Italy.

Baldini´s stunning excursion into deep dub, chilling dub and dubble-tough dub will reach the DubFiles into perfection @ DUB ME CRAZY.
Paolo Baldini's handling of this mission has been exemplary: his production and remixing skills are pleasingly individualistic, retaining plenty of originality and professionalism without seeming stoic, dull or contrived. His collaborations with Mellow Mood, Hempress Sativa, Dub Fx and others are showing faith of what DUB is living for. Since 2007 Paolo Baldini works under the top level name "Alambic Conspiracy" and became world class dub extraordinary performer, bass player, mixologist, producer and provocateur…!

From submitted materials.
Again, that was "Island Girl" by Paolo Baldini Dubfiles with Dubblestandart. The album "Dub Me Crazy," dropped less than a week ago, and is available from Echo Beach.
As far as the NEXT SHOW goes, we're switching to a weekly Thursday morning release schedule, and I am wicked stoked, because I ALREADY have the music for that episode lined up — barring some completely unpredictable Indie music event that would shake that up.
And how about a special announcement before we say auf wiedersehen, eh?
INDIEcent Exposure now has its very own Discord server. We'll be doing live chats, artist interviews, sharing music news, and more there. And it gives y'all a place to hang out together and talk shit about me. So there you go.
That's it for this week's show, and I promise that next week's episode is going to be every bit as good. We'll be featuring tunes from Carlos Frias & Círculo Social, Annelie Elina, Screamin' Deal, Mind Cell, and many more. 'Til then — live to rock another day.